Private Investigators in Panama, Dominican Republic, Brazil and Colombia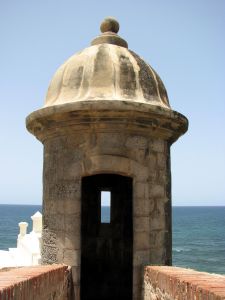 Our Panama investigators in Panama City, Panama and our investigators throughout Latin America and the Caribbean handle a variety of international legal and investigative matters ranging from trademark infringement and diversion, foreign real estate disputes, business litigation and due diligence background reviews both within the United States and in Latin America, federal and international criminal defense, family law matters in Latin America and the Caribbean, corporate due diligence and business fraud cases, suspicious death and other insurance claims, computer forensic analysis, business forensic accounting, intellectual property litigation as well as employment and immigration law. In addition, we investigate most personal injury cases in the United States but in foreign countries, only injury cases with catastrophic injuries or wrongful death matters.
In the corporate field, we provide our clients with actionable intelligence in support of their business opportunities. An unknown individual or company may have a reputation for unethical activities or even be controlled by criminal elements. A background investigation is essential which our firm conducts by reviewing corporate registration records in Latin American countries, discreetly contacting industry and government sources for viable information. Central and South America corporate entities are gaining market share with deregulation and privatization. Therefore, it is essential that corporate entities identify market competition and the risks of doing business in Latin America.

Individuals also contract our services. Our mission is to provide strategies for each client to objectively and confidentially assist them resolve their problem. Our company provides a strategy for each client which is unique and fits within the clients budget. For example, we assist families in difficult situations including child kidnappings and suspicious family member disappearances wherein budget limitations are a guiding factor. All our investigations are conducted in a professional manner involving the highest standards of ethical conduct. Professionalism is the key word guiding our company . Our clients rely on our experience and good judgment offering effective and ethical solutions. We're committed to the highest standard of service and integrity as an integral part of our company.
SPECIFIC PRIVATE INVESTIGATION SERVICES INCLUDE:

CORPORATE DUE DILIGENCE AND LEGITIMACY VERIFICATION
PRE-EMPLOYMENT SCREENING
ATTORNEY LITIGATION SUPPORT INCLUDING SERVICE OF PROCESS
FOREIGN ASSET LOCATION
FOREIGN AFFIDAVIT PREPARATION
LOCATE HEIRS IN FOREIGN COUNTRIES
INTERVIEW AND LOCATION OF WITNESSES IN FOREIGN COUNTRIES
TRADEMARK INFRINGEMENT
BRAND NAME INVESTIGATIONS
INSURANCE ISSUES INCLUDING DEATH INVESTIGATIONS
CORPORATE LOSS PREVENTION
CRISIS MANAGEMENT
TERRORISM THREAT ASSESSMENT
INTERNAL THEFT
FRAUD AND DECEITFUL PRACTICES
FINANCIAL FRAUD INVESTIGATIONS
HOSTAGE NEGOTIATION
CHILD ABDUCTION AND OTHER KIDNAPPINGS
SECRET COMMISSIONS AND KICKBACKS
COMPUTER FORENSICS ANALYSIS AND COMPUTER CRIMES
MISSING PERSONS
LOCATE HIDDEN ASSETS
PHYSICAL SURVEILLANCES AND PHOTOS
ELECTRONIC WIRETAP PROTECTION
POLYGRAPH EXAMS
CORPORATE EMPLOYEE TRAINING AND AWARENESS

Many U.S. based law laws and solicitors from the U.K. and Western Europe use our service to help guide them through the maze of problems faced in Latin America and the Caribbean. The laws are very different in the region and corruption is widespread. There is very little online information available and we use our vetted police and intelligence contacts to obtain data. Latin America is drastically different than the U.S. or Europe when it comes to investigative services. That is why it is important for a law firm, solicitor or a corporation to use the services of a legitimate U.S. based company with offices abroad. The subjective point of view and corruption are never a problem when we obtain information for our clients. Our investigators are either retired FBI or DEA Special Agents or vetted former high level foreign police officials we have used time and time again over the years who provide trustworthy information. Our factual collection and opinions are totally objective and based on professional investigation by our experienced personnel.
Private Investigators in Panama, Dominican Republic, Brazil and Colombia